When I started researching Pilates teacher training at the beginning of November 2018, I had no idea there were so many different options. Weekend courses, intensive courses, every weekend for six months or a year, offered online or offline —  the list was endless.  I found that the quality and standard of each course varied too. You could be shown or given a list of exercises to be completed over two days and then be let loose on the world as a Pilates instructor! 
I was relieved when the decision about which training to do was taken out of my hands — or at least delayed — when my husband and I moved to Hanoi at the end of November 2018.  
Interestingly enough, I found an option to enrol in Pilates teacher training in Vietnam. The host venue was a local yoga and Pilates studio in Hanoi, and they had partnered with a Pilates Teacher Training school from Israel — one that has been offering Pilates education worldwide since 2008.
I won't bore you with my due diligence process, but I will emphasise the following important points which swayed my decision:
to become a mat qualified instructor through this particular school required a total of 150 hours of mixed learning and teaching experiences

their motto of

We create thinking teachers

resonated with me because it reflected my personal teaching and learning philosophy.

An anatomy course was a pre-requisite, and they could provide the necessary learning.
How Joseph Pilates certifications were done
Lolita San Miguel is a first-generation Pilates teacher who has been practising Pilates for 60 years. In 1958, she suffered a knee injury and her doctor recommended she keep her quadriceps strong in order to protect the knee joint. He suggested she attend Carola Trier's Pilates Studio — Carola had been trained by Joseph Pilates himself. 
Lolita became Carola Trier's apprentice and learned to teach The Pilates Method. This comprised 520 hours of training (26 weeks for 20 hours per week), under the auspices of New York State University Division of Vocational Rehabilitation.
Following her apprenticeship, Lolita met her idol Joseph Pilates and requested that he certify her as a teacher of his method, which required further training under the same Department of Vocational Rehabilitation and sponsored by New York State University. 
Both those apprenticeships totalled 520 hours each, and the hours had to be tracked on sheets of paper that were collected by New York State University. Lolita received her certification from Joseph Pilates on February 2, 1967. That same year Joseph Pilates died, just two months short of his 84th birthday. Kathy Grant, another first-generation Pilates Instructor and Lolita San Miguel are the only two people ever certified by the master to teach his method.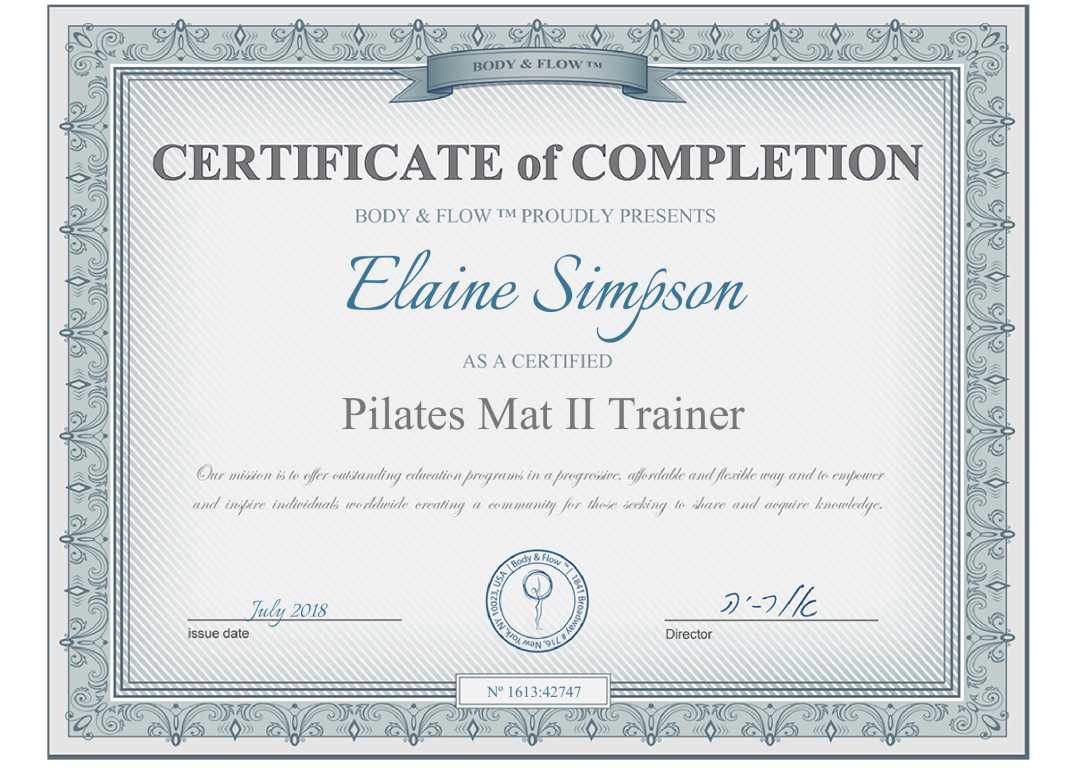 Bringing quality Pilates Instruction to Bulimba
Pilates is for "every" "body"
Pardon the pun in the header, but it is 100% correct. While my clients continue to put their trust in me to guide their movement, I will continue to make it my duty to stay on this never-ending journey of learning about how movement affects the human body. Every single body in the world is unique, with different challenges, imbalances, levels of fitness, strengths and weaknesses and everyone has a goal that is personal and specific to them. Pilates meets you where you are to build your strength, your flexibility and your alignment.
This year, in my continuous learning journey, I am furthering my professional development by bringing the Diploma of Pilates Instruction into my teaching repertoire. Further to my initial training, which also included postural assessments, I teach Pilates Reformer sessions.
How do you decide who to work with?
Everyone wants — and needs — their Pilates instructor to be highly qualified, but there are also some other considerations that need to be factored in:
Think about your goals, strengths and weaknesses so when you start you hit the ground running — or hit the mat in the teaser, as we say

Remember not all instructors are trained equally, so you need to know what your criteria is for a teacher

Most studios/instructors will offer some sort of consultation, so don't worry that you are taking up our time. We love talking about Pilates to anyone, and we can do it for hours!

A connection is important — a good Pilates Instructor will ensure YOU are their main priority and because you will be working closely together harmony is key 

You need convenience — a place and time that suits you and is easy to travel to.
Book your session with complete confidence
Want to chat about your movement/health/fitness goals? I offer a complimentary Client Consultation, and you can book your session here. All sessions are online at the moment, but there are plans to have some beautiful studio space in the near future — I'll keep you posted.